Project: QUEER VS IA
Categories: Research︎Editorial
Specs: 200x270mm - 168 pages

Date: 2022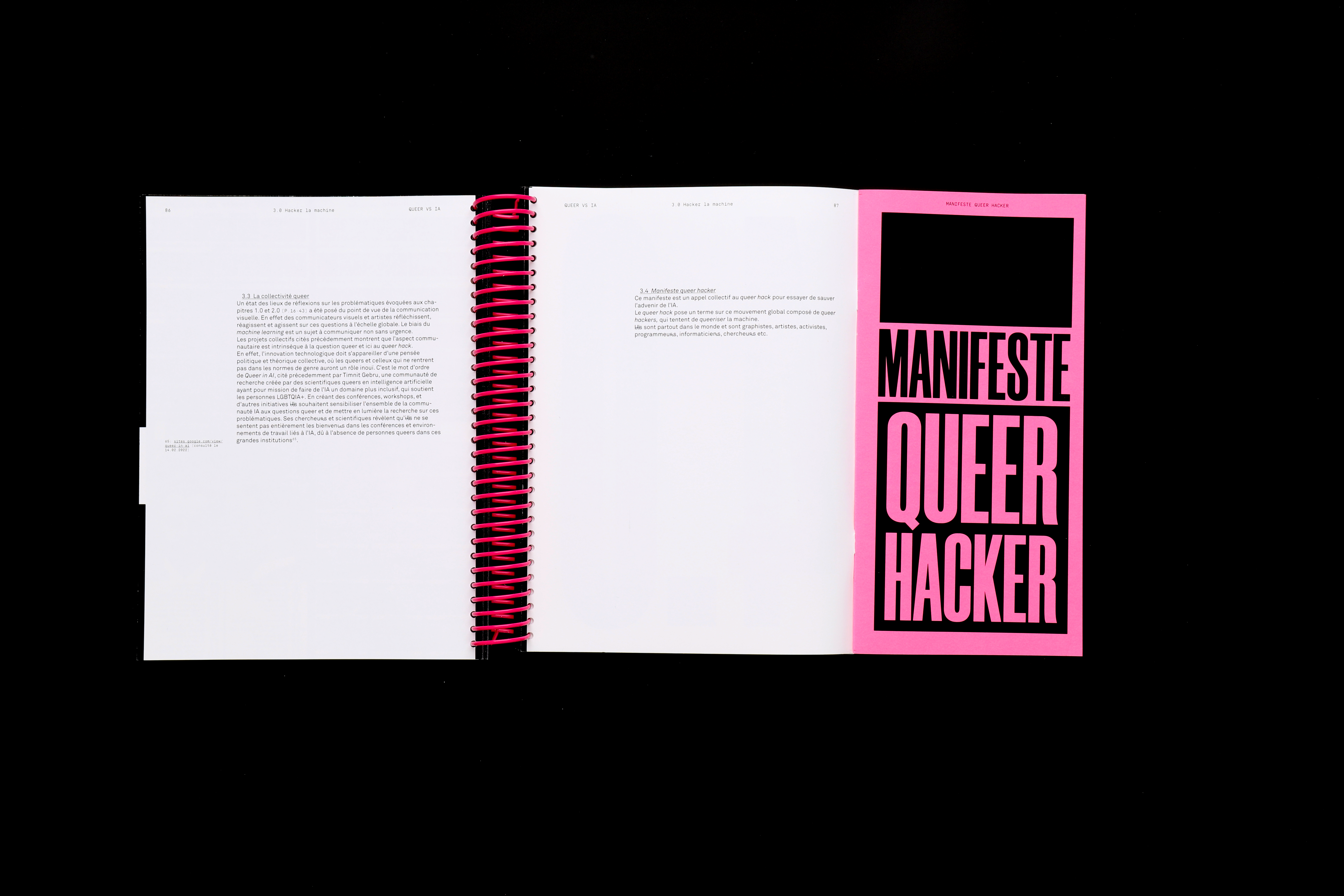 EN

Research work relating the issue of algorithmic bias in the era of our current identity revolution.

Do not hesitate to contact me to read the entire content or to purchase a copy.


FR
Travail de recherche théorique mettant en relation la problématique du biais algorithmique à l'ère de notre actuelle révolution des identités.

N'hésitez pas à me contacter pour lire l'intégralité du contenu ou acheter un exemplaire.